Find out who is innovating, how will it impact the market, and which are the freshest opportunities and know-how to help you grow.
What is our mission
The Recursive is a community-born online media for the emerging tech and startup ecosystems in Central and Eastern Europe. Our mission is to provide constructive and quality reporting on the progress of the innovation ecosystems in CEE.
Through the newsletter, we hope to inspire and guide you towards your aspirations, by connecting you to top news and resources on startup success, tech innovation, and business leadership.
Why join our newsletter
To get the latest news and mappings showing who is innovating

To learn the hottest trends and how they will impact your market through our analyses

To get the latest opportunities and best practices for growth in the regional and global tech ecosystem

We are trusted by more than 2,000 readers, including founders, investors, IT managers, and IT executives
"Having a high-quality media platform is an essential part of every modern ecosystem. I'm beyond grateful to The Recursive for their professionalism, objective, and aiming to offer a complete as possible look at the tech and innovation ecosystem in CEE."
Georgi Kadrev, Co-founder & CEO of Kelvin Health and Imagga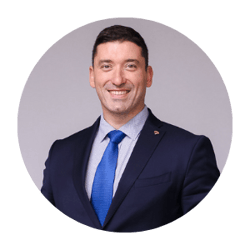 Stay tuned on your favourite channel!